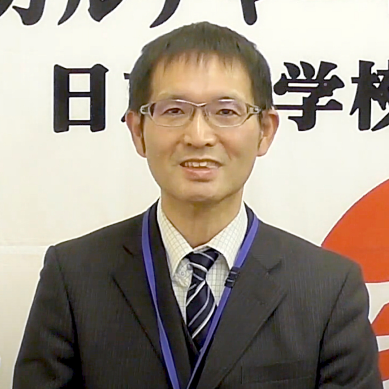 Founded in 1984, Edo Cultural Center was approved as a Japanese language school by the government. Since established, the school was known as a pioneer in teaching Japanese language and adopting modern teaching methods. In 2011, we became one of the members of the"ICHISHIN group※"which is an association on taking action in reinforcing the preparation of entrance examinations, various teaching materials, curriculum and teaching methods base on the students' needs. The school experienced full-time staff on behalf of the "Mendomi System" are willing to solve students' worries and problems in learning. We hope students who graduated from our school can use as a communication bridge to have a brightly future in this global society between their home country and Japan.
Edo Cultural Center
Japanese Language School
Predident Fumio Sakihama
※"ICHISHIN group" offers a combined learning system. "ICHISHIN Gakuin" provides guidance of entrance examinations for junior high school students, "ICHISHIN Yobiko" is a preparation school for current high school students, cramming school "Kotaro Jyuku" and "ICHISHIN Wing Net" provides video-delivery classes via the Internet. "ICHISHIN group" is being a representative education group in Japan with sales volume reach 160 million JPY and 37000 students enrolled.